Boudoir Noir
presents:
The Blue Moon Cabaret - The Decadent Burlesque Soirée No 16
6th March 2020
SOLD OUT!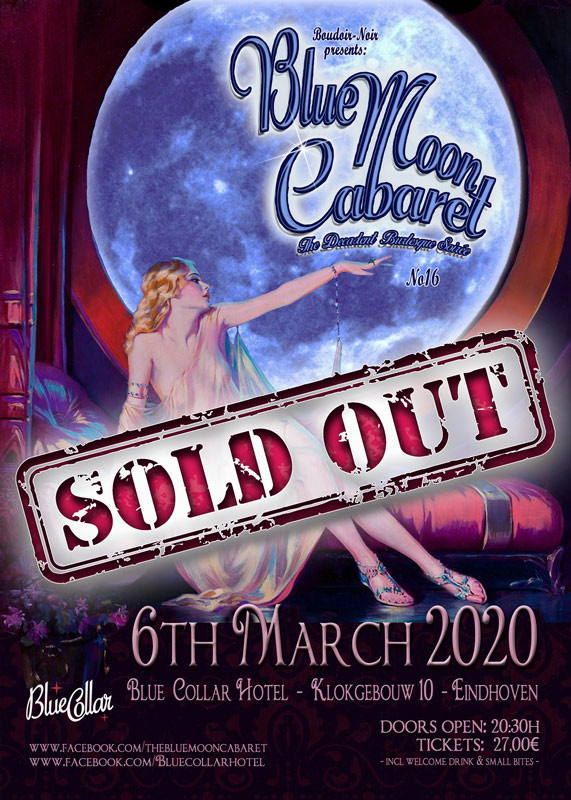 DRESSCODE:
glitter & glamour, black tie, evening dress, burlesque, roaring twenties, 30s, 40s, 50s, Great Gatsby, flappergirl, dandy, decadent chique.....
TIMES:
doors open: 20.30
show starts: 21:00
VENUE:
Blue Collar Theater
(in the Blue Collar Hotel)
Klokgebouw 10
5617AA Eindhoven

also available at the 16th edition - lovely Blue Moon Cabaret Jewellery!!!

www.facebook.com/TheBlueMoonCabaret
www.instagram.com/BlueMoonCabaret